Launched in 1978, this program established the reputation of MARLEX, netting US$ 400 million in European retail sales in a six year period.
(1978 - 1984)

One of the largest licensing programs ever done in Europe, with over 100 License contracts signed covering nearly 3,000 products : home textiles, clothing, accessories, bags, hats, gloves, umbrellas, stationery, posters, books, paper goods, gift items, dolls, toys, puzzles, games, porcelain, home decors, wall coverings, mirrors, candles, boxes, melamine kitchen items, children's jewellery, cosmetics, and much more…


In Europe, you could go from Finland to Spain or from the UK to Israel and in every little town or village of at least 100 people you would find Miss Petticoat products.

Today, more than 30 years later, it is still one of the top ten Licensing programs ever run in Europe.


In the USA, the Retail Department Store Group SEARS & ROEBUCK (800 stores) in addition to having a large range of the products in their stores, also included nearly 40 pages of Miss Petticoat products (Petticoats and Pantaloons) in their mail order catalogs during the peak of the US program in the early 1980's.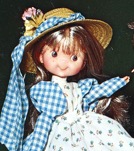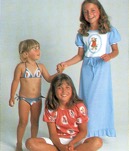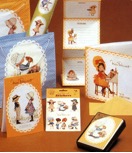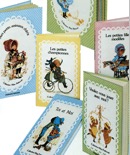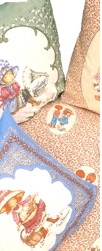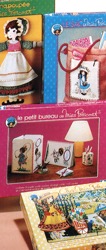 MISS PETTICOAT Licensed products stand presented by MARLEX at major European Trade Fairs : Frankfurt Paperworld and Ambiente, Gift and Home products ; Nurenberg Toy Fair ; Cologne's Children's Fashion Kind und Jugend ; Paris Toys, Gift and Fashion Fair ; London Licensing Show and Pitti Bimbo Children's Fashion in Bolgogna, Italy.