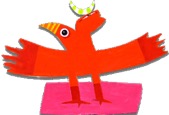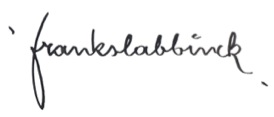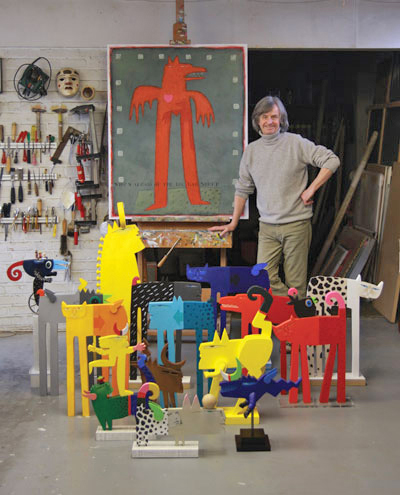 Born in 1942 in the beautiful historic Belgian city of Bruges, FRANK SLABBINCK started his studies in architecture and interior design. Enriched from that experience, all his creations translate a constant quest for harmony and sophisticated aesthetics in volumes, shapes and colors.

His paintings are mostly seen as overlays of 3D silhouettes and sculptural elements : both techniques are part of his unique and colorful style which goes beyond a strictly decorative aspect. His enigmatic art stands out boldly: as a master craftsman, Frank Slabbinck also has the visionary approach of a poet, expressing his passion for mythology and exotic cultures, rituals and masks from Africa and Asia. His works are akin to metaphorical dream worlds, blending humans and animas, displaying them in an elegant theatrical staging for the viewer to interpret, as one would a puzzle. In addition to the deeply symbolic and spiritual meanings evoked, Frank Slabbinck injects a touch of humor and self derision in his world of fantasy.

His Art has become universal in its form and substance - combining numerous ethnic approaches where his bright colors and multitude of imaginary creatures reflect his spontaneous joy of creation.