For many years, Thierry Poncelet has been a favorite of the Jet Set and of the European Aristocracy who are big collectors of his paintings. Hundreds of trend setting magazines in different countries and languages have run stories about Thierry Poncelet's work.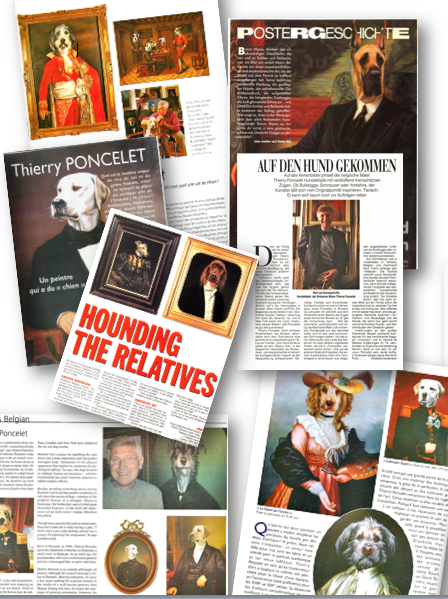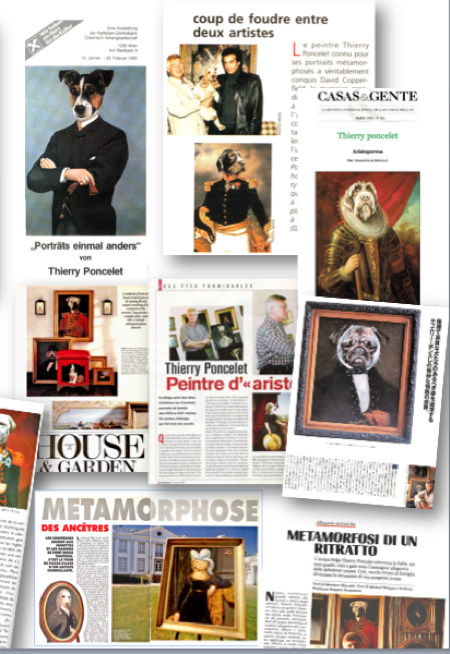 For Christmas 2010, for the first time ever in a French Department store, the prestigious French store Group "PRINTEMPS" decorated 11 store windows at their flagship store in Paris, with 50 of Thierry Poncelet framed paintings under the theme "Noël au Château". The displays outside and inside the store ran for 6 weeks and were backed by a large media campaign. This exceptional exhibition attracted thousands of visitors and Parisian Christmas shoppers.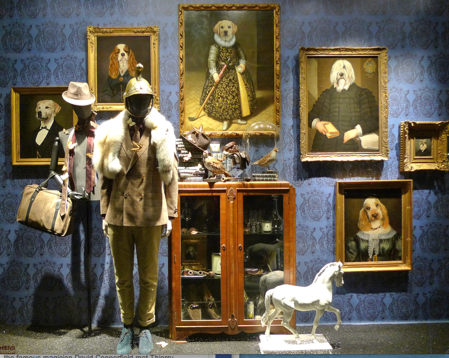 Hollywood has also given its recognition to Thierry Poncelet and many of his paintings have appeared in decor settings as a film background to certain scenes showing Hollywood's stars :

Warner-Bros: in the film "Dog Fight" (2011-12), a comedy starring Will Ferrel and Zach Galifianakis

Warner-Bros : in 2009, the live action film "Speed Racer"
Universal Pictures : in the film "Charlie Wilson's War (2007) directed by Mike Nichols and starring Tom Hanks, Julia Roberts and Philip Seymour Hoffman

Thierry Poncelet has met many celebrities who admire or collect his works and had their own dog portrayed by the artist. The well known magician David Copperfield met Thierry Poncelet on his visit to Brussels, Belgium.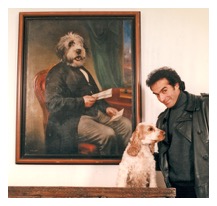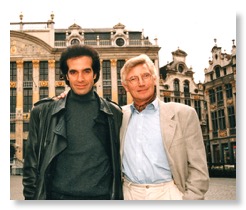 Thierry Poncelet's work also inspires the young creative generation : In 2012, the 22 year old French film Director, Jordan Inconstant, produced a short movie titled "the Beauty and the Beast" using Thierry Poncelet's portraits as major animated characters. The film was shot in the magnificent French fairy-tale like "Château de Langeais" located in the Loire Valley of Touraine, France.