ENESCO (www.enesco.com) a leading giftware company, has been developing and selling top quality products since 1898. ENESCO is a global leader in the giftware, home and garden decor industries, serving more than 44,000 customers worldwide reaching over 50 countries. ENESCO distributes products to a wide variety of specialty card and gift retailers, home decor boutiques, as well as mass-market chains and direct mail retailers. ENESCO's international Headquarters founded in 1958, is located in Itasco, Illinois (USA) with subsidiaries in the United Kingdom, France, Canada and Hong Kong. ENESCO serves markets operating all over Europe, the Americas, Canada and Asia, employing approximately 1,100 associates worldwide.

In July 2010 MARLEX signed a Licensing contract with ENESCO, France to develop and market a line of Giftware and Home Decor Products inspired and using the unique artworks of the Belgian artist Frank Slabbinck.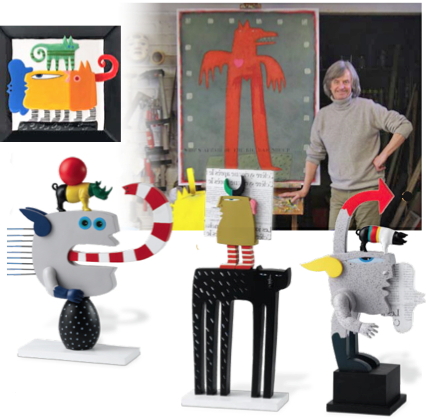 At the Maison & Objet Trade Fair in Paris in September 2011, ENESCO, France introduced a range of 16 products which have since been successfully distributed all over Europe and internationally. For 2012, ENESCO added additional products and extend its distribution in the USA. Each year, ENESCO presented Frank Slabbinck's collection in Paris in January at the Maison & Objet and at the Museum Expressions and also at the Frankfurt Ambiente Trade Fairs.